---

Older Activity

---

3 replies | 325 view(s)

EN VOGUE -- "FREE YOUR MIND" 1992. Another gorgeous(ly) distinct sound. Unfortunately still way ahead of their time... i7iQbBbMAFE&ob

511 replies | 42821 view(s)

"People Are Strange." (Don't we know...) From the album Strange Days, 1967. Always loved this song. Lit0Jxv-ks4

189 replies | 21372 view(s)

Flock of Seagulls, another in a magical category of their own. I RAN iIpfWORQWhU SPACE AGE LOVE SONG gOK3rqVgN2I

675 replies | 67444 view(s)

Ive tickled a couple Asian masseuses. they are open to doing things like tickling. Asian women rule!

9 replies | 456 view(s)

"Moonlight Desires" by Gowan. (He's almost as over-the-top as the movie I found this music featured in - Disgusting, gory but very well...

675 replies | 67444 view(s)

6 replies | 1272 view(s)

13 replies | 1162 view(s)

9 replies | 812 view(s)

1 replies | 479 view(s)

4 replies | 549 view(s)

This clip has my seal of approval!

4 replies | 1144 view(s)

9 replies | 1185 view(s)

I think of the COVID 19 precautions like Seatbelts in one sense.... Am I annoyed they're mandated? Sure, but I don't feel like becoming Roadkill ...

4 replies | 282 view(s)

She can afford it. have bunion surgery for gods sakes.

20 replies | 1455 view(s)

8 replies | 1055 view(s)

20 replies | 1455 view(s)

3 replies | 1180 view(s)

20 replies | 1455 view(s)

12 replies | 1727 view(s)

Her feet are pretty damn nice

3 replies | 701 view(s)

Nobody can wait until this horrible year is over, I'm sure. Pardon me for inserting this as it's depressing but I'm not looking forward to...

4 replies | 146 view(s)

Short bursts of high intensity!

41 replies | 2868 view(s)

Another dreamy gem, nothing personal - but all too appropo for (a few video producers?) the current state of affairs. Bryan Ferry reminds me of...

675 replies | 67444 view(s)

No personal message here whatsoever, I'm not looking for anyone to take chances (!!), etc., etc., it's just extraordinary music that should be...

675 replies | 67444 view(s)

You're welcome! (I was a little worried about that! :P )

4 replies | 138 view(s)

Somehow I just know her feet are ticklish....

1 replies | 260 view(s)
About FrenzyTickles
'ler, 'lee or both:

'lee
Where am I ticklish?:

I'd rather leave the above blank as well. (We are all masked here...)
In a Word:

(Closet) hedonist.
Biography:

Smart enough to listen to scientists.... (Long live Dr. Fauci!!) I'm short, fat & hideous, (not joking!) so proceed to the next profile. Probably seem utterly crazy, but that's the idea; this should be a safe, private outlet for Fantasy. Certainly do not intend nor want to promote any violence, misery and/or any non-consenting interactions. Unless there is a Safeword clearly arranged, NO means NO, STOP means STOP. Benign differences of opinion don't bother me. Humor is oxygen.
Location:

WHERE MASKS REDUCED DEATHS DRASTICALLY
Interests:

Arts and insanely, outrageously ticklish fantasies. Nature. Planetariums. Singing with no witnesses. Tolerant, sweet, funny, *honest people.... As for the rest, Mark Twain said it; "Truth is stranger than Fiction."
Occupation:

I'm clearly no prude, I don't care what people do (without kids or animals) but is it too much to ask, to MAKE SURE IT'S ALL REALLY INFORMED & CONSENSUAL??? That's everyone's job.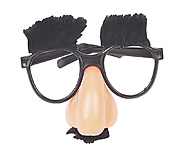 THIS IS NOT THE MASK YOU'RE LOOKING FOR.
Common Sense, Concern & Consideration
-- NOT compliance.
Be a Trooper pls, save a life.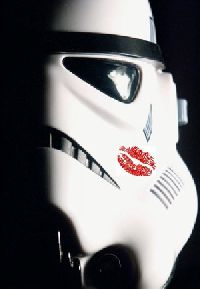 https://lincolnproject.us/
Total Posts
Total Posts

440
Posts Per Day

0.08
General Information
Join Date

10-08-2005
10

Friends
Level of Quintuple Diamond Feather
Showing Friends 1 to 10 of 10
View FrenzyTickles's Blog
by
FrenzyTickles
on 11-20-2020 at 01:32 AM
I think of the COVID 19 precautions like Seatbelts in one sense....

Am I annoyed they're mandated? Sure, but I don't feel like becoming Roadkill
so I usually wear one, whether or not it's law.
I'm not immature & spiteful; I won't refuse to wear one JUST because someone else is ordering me to do so.

I'll do it simply because I know it's the smart thing to do.

You wear a seatbelt, right, because it makes sense? You're not a wuss;