---

Older Activity

---

14 replies | 1298 view(s)

Huh, for some reason I can't upload the artwork. :(

2 replies | 261 view(s)

Uh, that's not the preview clip dude. The preview clip only has the lee being tickled by another woman for 15 to 20 seconds.

2 replies | 204 view(s)

Anyone? I know this artwork is out there but I can't seem to find it. :(

1 replies | 147 view(s)

Ha! Not freakin' likely!! LOL

7 replies | 605 view(s)

Thanks Karen...loved your latest also...very devious! :-)

7 replies | 605 view(s)

15 replies | 4185 view(s)

To keep annoying the many deranged and demented melon farmers who don't want me to post here. :p

216 replies | 11216 view(s)

Tomorrow will be six times as bad as today but only one-sixth as bad as the day after tomorrow. :eek:

95 replies | 6269 view(s)

3154 replies | 134612 view(s)

3154 replies | 134612 view(s)

10746 replies | 301288 view(s)

22164 replies | 756537 view(s)

Great drawing! :feets: Thanks for sharing it here. :D

2 replies | 388 view(s)

Great photos! Thanks for sharing them here. :D

4 replies | 208 view(s)

Great clip and photos! :feets: Thanks for sharing them here. :D

1 replies | 131 view(s)

Great photos! :feets: Thanks for sharing them here. :D

1 replies | 70 view(s)

10746 replies | 301288 view(s)

Today I will not hang anybody named Ed by the neck until dead. :D

1292 replies | 44249 view(s)

13433 replies | 518506 view(s)

... seeing Goddess Shelly :woman: on Sunday. :bouncybou

6972 replies | 249977 view(s)

10746 replies | 301288 view(s)

10746 replies | 301288 view(s)

Today I will not hang anybody named Dave by the neck until dead. :D

1292 replies | 44249 view(s)

Yes. Do you like to party on New Year's Eve?

1766 replies | 66429 view(s)

15509 replies | 527059 view(s)

17227 replies | 665837 view(s)

Menu item NS3 from here: https://www.xianfoods.com/ :hungry:

1082 replies | 43026 view(s)

staring at these utterly fascinating soles :feets:

779 replies | 27272 view(s)

Pi is approximately equal to: 3....

354 replies | 10310 view(s)
Date of Birth

February 27th, 1988 (32)
About porcelaindoll2
Gender:

female
'ler, 'lee or both:

both
Where am I ticklish?:

Lol where am I not ticklish? I am fortunately a hyper sensitive person and when I'm turned on it gets worse.
In a Word:

Awesomesauce
Biography:

Right now I'm living with my switch husband in NC. We are both switches, but tend to have more of a male Dom/female sub dynamic(At fetish events you'll see me with my collar on; unless I am being a Domme).We've been together for almost four years and got married in December 2015. We met at a play party and we were both on FetLife. The only way to play solo with me now is through a paid session. I also take custom clip orders. Email proswitchrose@gmail.com
Location:

Troutman, NC
Interests:

Shopping,singing,eating,watching tickling videos,hanging with friends, watching movies,loves anime,loves house md, and I like old horror movies.
Occupation:

Pro-switch, fetish model(My stage name is Rose Holland), and I'm a housewife.
Our clips are BOGO of equal or lesser value free! You must email me your receipt as proof of purchase and then I'll email you your requested free clip.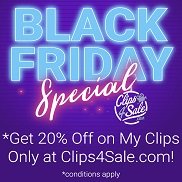 Sign up for a C4S account, so you can get 20% off your first entire order and then 10% off after that! This deal ends Nov. 30th.
https://www.clips4sale.com/user/signup
Checkout my Clips4Sale.
proswitchrose@gmail.com
.
Follow me on Twitter!
Total Posts
Total Posts

7,063
Posts Per Day

1.63
Albums
Total Albums

5
Total Photos

237
Visitor Messages
Total Messages

405
Most Recent Message

02-04-2020

05:06 AM
General Information
Last Activity

11-26-2020

07:21 PM
Join Date

01-22-2009
Home Page
479

Friends

Showing Friends 1 to 10 of 479