---

Older Activity

---

Sounds great!!!! Love that you're doing this!

4 replies | 236 view(s)

I LOVE IT! I hope we can wake up this entire region so everyone has options to participate!

4 replies | 40 view(s)

4 replies | 40 view(s)

Toad The Wet Sprocket - In The Lantern Light (Sept 17, 2021) bxPLSRf5PxI

1019 replies | 100894 view(s)

Wow! Kate Beckinsale having her bare foot licked by another woman and Kate laughing in response?? Did I die and go to heaven?

10 replies | 820 view(s)

I am utterly exhausted, but feeling really good about our third munch. We had 3 people travel from Alabama and one from Kentucky. Five of us were...

0 replies | 28 view(s)

I am utterly exhausted, but feeling really good about our third munch. We had 3 people travel from Alabama and one from Kentucky. Five of us were...

4 replies | 40 view(s)

x=1; 1 train wreck :trainwreck:

4708 replies | 254885 view(s)

Pi is approximately equal to: 3....

1463 replies | 38989 view(s)

4066 replies | 217855 view(s)

It's sunny again today.:D

2056 replies | 90339 view(s)

31798 replies | 1526027 view(s)

Today I will not hang anybody named David by the neck until dead.

2505 replies | 89296 view(s)

18228 replies | 879245 view(s)

Great scene! :feets: Thanks for the link. :D

10 replies | 820 view(s)

Great story! Thanks for sharing your experience here. :D

5 replies | 558 view(s)

Fine short story! :feets: Thanks for sharing your experience here. :D

1 replies | 508 view(s)

Lucky Mr. Evans! Looking forward to part two.:devil:

2 replies | 416 view(s)

18228 replies | 879245 view(s)

Thanks for the link! You have great work on DA.:D

4 replies | 325 view(s)

Great image! :feets: Thanks for sharing it here. :D

2 replies | 308 view(s)

Great image! :feets: Thanks for sharing it here. :D

2 replies | 262 view(s)

Great photos! I envy him!:devil:

3 replies | 340 view(s)

Great sole shots! :feets: Thanks for sharing them here. :D

5 replies | 294 view(s)

I love that both fighters are barefoot.:feets:

1 replies | 161 view(s)

14041 replies | 645755 view(s)

1537 replies | 81035 view(s)

Three days until Autumn.:D

1508 replies | 57574 view(s)

... the same very tired 71-year-old face as yesterday, but one day older. :grandpa:

854 replies | 49067 view(s)

9811 replies | 490375 view(s)
Date of Birth

November 29th, 1965 (55)
About General Zod
Gender:

male
'ler, 'lee or both:

'ler
In a Word:

Stubborn
Biography:

48 yr old single male
Location:

Kryptonian Sturmgeschutz
Interests:

tank models stuck&ticklish women
Occupation:

48state truck driver
Puff is my Earth
Tumbles is my Earth
My vorpal bunny Zatana
I support Israel.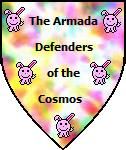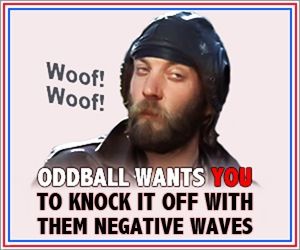 A tank filled with holes. For that is what we shall be.Boom we go,goodbye.
Total Posts
Total Posts

70,472
Posts Per Day

9.45
Albums
Total Albums

1
Total Photos

32
Visitor Messages
Total Messages

360
Most Recent Message

01-06-2018

11:48 PM
General Information
Last Activity

12-31-2017

09:14 AM
Join Date

04-20-2001
55

Friends

Showing Friends 1 to 10 of 55
View General Zod's Blog
by
General Zod
on 11-07-2017 at 06:20 PM
Yesterday, I was able to make an appointment for my first visit to a specialist to see what the problem with my liver is. Just after 10 AM today, they called me and cancelled the appointment. There reason was the doctor had to step out.

I can accept that. The doctor may have had a family emergency. I was asked if I would like to make another appointment. I said OK.

I was asked to make one for either the Brownstown, PA location, or Lancaster, PA. I said Brownstown.